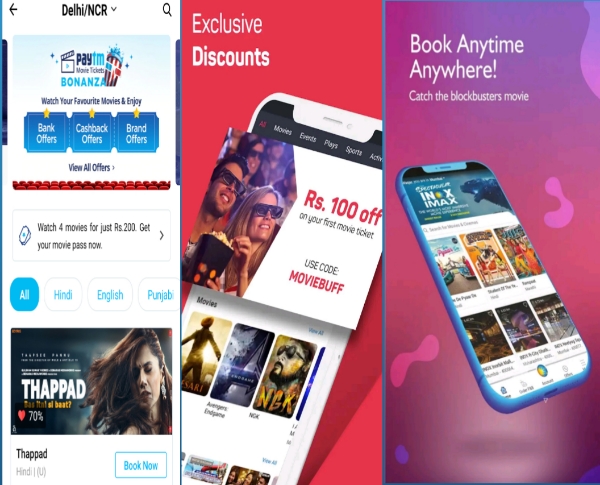 Hello, guys firstly I would like to welcome you to my website. In this article, I am going to provide info regarding the top 3 apps which are mostly used in India to book movie tickets online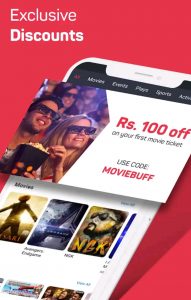 In this list, the BookMyShow app is on number one. By using the BookMyShow app you can book tickets for movies, concerts, sports and for many other events which are going to happen in your city.
This app provides you all the facilities like a movie show timings list of theatres reviews news etc.
From the past couple of years, this app is retaining his number one position in the industry of online movie ticket booking.
Millions of users monthly use this app for online movie ticket booking BookMyShow provides great offers and discounts on ticket booking that's why people love to book movie tickets from the BookMyShow app.
In this list Paytm mobile app is in number two positions. Paytm has over 200 million monthly active users. Paytm is the easiest to use the app for online movie ticket booking. Many peoples in India use Paytm for other work also like for recharge, bills, flight booking, etc.
Paytm provides cashback directly to their wallet for using their services. So people use there discount coupons or cash back for online movie ticketing.
So in simple words, we can say people use the Paytm app mostly for online movie ticket booking.
The INOX app is specially designed for online movie ticket booking. By using this app you can easily get information recording upcoming movies, show timing, seat availability, etc.
The specialty of this app is you can easily book your food directly from your seat you don't have to wait in the line that the food comes to you.
You can also give your loved ones the gift of entertainment by gifting them Inox e-gift card.