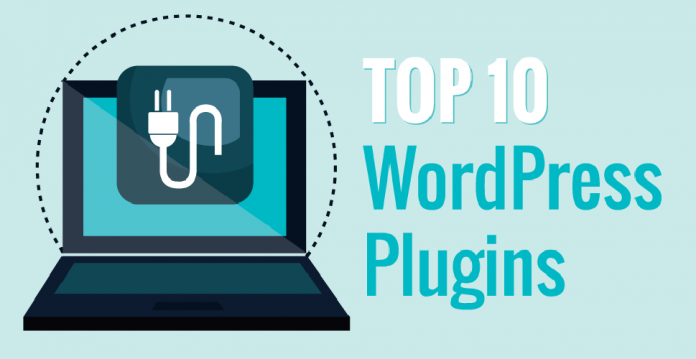 It is undoubted that WordPress is one of the best platforms for blogging around the globe. But It would not have been possible without to use of plugins. In WordPress, more than 55,000 WordPress plugins available. But right WordPress plugins that can help increase content strategy, SEO, site security. If you want to find the best WordPress plugins, it is not possible to go through all of that. So here we are sharing the Top 10 Best WordPress Plugins of 2019 | Plugin For Blog | SEO which optimize your site and improve ranking on the search engine.
1.Yoast SEO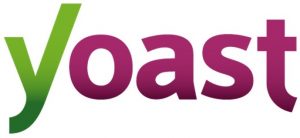 Every Blogger wants their website to rank on the first page of search engines like Google. But without SEO, it is not possible to improve your site ranking. so here the best solution for this problem is that Plugin Yoast SEO. Yoast SEO is an awesome and the best plugin 2019 for a new blogger or ProBlogger. It is totally SEO friendly plugin which helps to add meta tags, manage internal links and permalinks, improve readability for content, generate sitemaps, connect your site to Google Search Console and so on. Free & Pro versions both are available.
2.W3 Total Cache

This is the most demandable plugin for WordPress 2019. With this plugin, you can increase your website's performance because this plugin generates static HTML files from your dynamic WordPress site. so that's why the website reduces loading time on the search engine.W3 Total Cache plugin helps improve search rankings and keep visitors happy.
3.Jetpack

Jetpack is a power-packed plugin which has many features. It is the most popular and best  WordPress plugin 2019. It is one of the most- maintained plugins and created by the many people behind WordPress. Jetpack is a must have for every WordPress website because it is improving all types of performance likes website security, traffic growth, website appearance, image optimization, add a contact form, Provide social sharing buttons and lot more. One most important things that it creates sitemaps so that search engines can easily index your site. With this plugin, your website can fly up high and make it a success. Your website is monitored in every five minutes for downtime.
4.

Akismet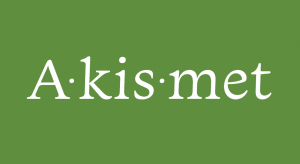 Akismet is the default plugins of WordPress that comes with every new WordPress core installation. It is another best WordPress plugin 2019 that created by the many people behind WordPress. It is one of an anti-spam plugin which checks all comments and filters out the spammy comments. Akismet is the ability to delete all the junk comments. It is basically free plugin to download but you'll need an Akismet.com API key to use it. But If you need more powerful features for a commercial website, you should go for the premium option. It is very easy to pick up and run with because there are no settings to configure, so it's extremely easy to pick up and run with.
5. Contact Form 7

The contact page is very necessary for every website because it is a way to enable conversation with your users and potential customers. If you do not know any coding and design then you must try this plugin. It is the best WordPress plugin 2019 which is a very simple and most demandable plugin for creating different types of contact forms.  Contact Form 7 is the ability to customize it according to your needs. You can display stylish contact forms, without sacrificing functionality and security. The form can be created, and every entry from it will be sent to your email. If you are installing the Jetpack plugin, then you don't need to use Contact Form 7  plugin because You can add a Contact Form using Jetpack.
6. Google Analytics Dashboard for WP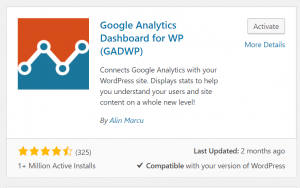 Every website owner always excited about their audiences who visit on the website. There are many plugins related to website analytics. But among for this, the best plugin for WordPress 2019 is  Google Analytics Dashboard for WP. This plugin is a great free to use statistical tool for understanding website traffic. Due to this plugin, you could Understand your audience and cater to them is a great way to improve your user traffic. The surprising thing about this plugin is that it's 100% free whereas MonsterInsights locks some of the more advanced features behind the Pro version. Because of this plugin, You can then optimize your website accordingly to increase your traffic, revenue, and subscribers.
7. Broken Link Checker

One small mistake from your website can spoil your website's reputations. If you have a great website with a remarkable number of daily visitors and just one broken link your website might affect your business. So WordPress brings Broken Link Checker is the best WordPress plugin 2019. Broken Link Checker is a free best plugin. It continuously scans all your posts, comments and other content from your blog and finds broken link allows you to fix them with one click.
8. TinyMCE Advanced

If you want to create your content and want to your website look like creative mode then you must go for this plugin- TinyMCE Advanced. It is very useful for creative content.The best WordPress plugin 2019 is TinyMCE Advanced has many simple features allows you to add, remove, and rearrange the buttons shown in the Visual Editor toolbar. It is free to use the plugin giving you font sizes, font family, text/background colors, tables, and much more.TinyMCE allows you to dramatically streamline and simplify your backend WordPress experience with one click buttons.
9.Google XML Sitemaps
Google XML sitemaps is a very useful plugin for WordPress. It is listed in best WordPress plugin 2109. With the help of this plugin, you index your website is a better way. You can index your website in many important search engines like Google, Bing, and Yahoo! As soon as you install and activate Google XML sitemaps plugin, it will automatically create an XML sitemap. So because of this plugin, it makes easy for search engine bots to view, crawl, and index your site. As a result, you can enjoy a boost in your rankings.
10.

Social Snap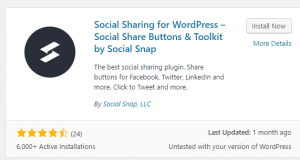 Nowadays social media is very popular and important for online business. If you want to get more traffics for social media then you must go for this plugin. Social Snap is  One of the easiest ways to get more social attention. you can easily share your content and be encouraging your blog readers to share it too. so that is the only reason that Social Snap is the best WordPress plugin 2019. This Social Snap plugin supports all modern social platforms like Facebook, Twitter, Whatsapp, Instagram, Pinterest, Reddit and many more.
Hope you enjoy this article Top 10 Best WordPress Plugin of 2019 | Plugin For Blog | SEO. Do you agree with our list? If we missed out on any resourceful plugin then leave a comment below. Thank you