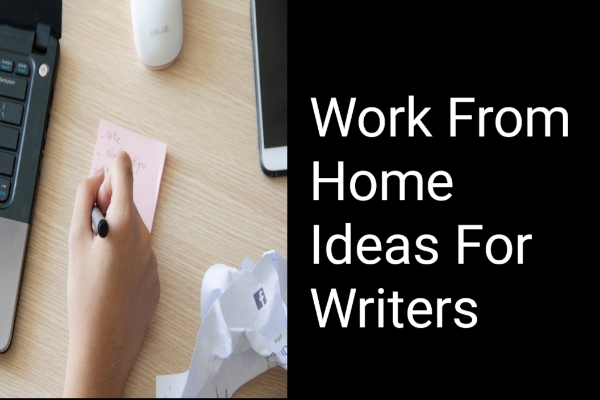 During the coronavirus pandemic, peoples are lockdown at their homes. 90% of offline businesses affected due to this virus. So at this time people who are sitting at their home, they are looking for online work. In this article, we are going to provide some work from home ideas for writers.
Here are 5 work from home ideas for writers during coronavirus lockdown.
1.Blogging:
During this lockdown, you can start your own Blog and enhance your writing skills. You can also become a full-time blogger and monetize your blog and start earning from it.
2.Academic writing:
Academic writing is also a great field for the person who has wide expertise in a specific niche. This writing includes writing curriculums, research papers and providing your inputs in academic materials and books. You can also find a various online platform for academic writing which is dedicated to your subject.
3.Public Relation writing:
In this current time, public relations writing also grew in the media and corporate industry. Public relation writers demand Aruna boom at this time many companies hire thereon in house team to manage personal relations you can also put option for your work in PR agency the main work of writer which belongs to this field is writing a press release, newsletters, bulletins, media invites for their respective organization.
4.Copywriting:
Operating is also an interesting career for those people who can easily attract an audience to a specific product. This is mainly done for a specific type of advertising and marketing. By doing copywriting you will need to increase brand awareness I need to attract more people towards the product using your writing skills.
5.Freelancing:
If you have writing skills then you can also find work on a different freelancing website like Fiverr, Upwork, pay per hour, etc.