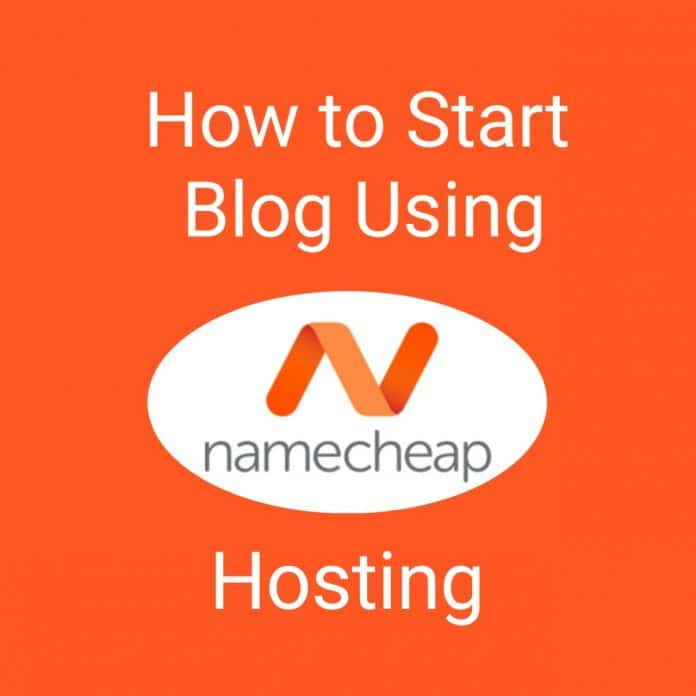 How to Start Blog by Using Namecheap Hosting. In today's era, most people search for online work for substitute income. Blogging is more popular in all online platforms. Blogging is as easy as it is important to keep a passion for it.
If you want to start a blog then you have to come to the right place. In this article, As I am an experienced blogger, I will show you the right path to be the blogger in very low investment.
If you want to start the blog in 2020 then you have to need 3 things essential way. niche, domain, and hosting. There are many Paid and free blogging platforms available for creating blogs. In which Blogspot and WordPress are very popular. If you want to blog on the blogger platform then you will get all these things for free. You don't have to spend a single penny.
But…
If you want to start blogging professionally then WordPress platforms would be right for this. You must need to purchase the domain name and good hosting. A domain name is the name of your site on the Internet such as Besttechmaster.com I suggest you always choose a domain that is short and unique for your blog.
while Hosting is the storage where your blog data store is. I strongly suggest you do not make a mistake when purchasing hosting. Always buy hosting from a trustworthy company. There are many web hosting companies in the market that promise to be the best, but after purchasing hosting from them, you will feel that they have cheated you.
If you make a mistake in choosing web hosting, both your blog SEO and traffic will be affected by this. Because your blog will be in downtime most of the time and your site will load very slowly.
How to Start Blog by Using Namecheap Hosting
As I am an experienced blogger I strongly recommend you to buy hosting from Namecheap as it is a very reliable and oldest hosting company and offers to host at a low price. You can buy both cheap domains and host for your blog from here.
According to my opinion, Namecheap's hosting is a fast, reliable service with a 100% uptime guarantee. Namecheap hosting offer web hosting packages, Namecheap sells SSL certificates, privacy protection services, and more services. Namecheap provided 24/7 chat support services for your help. Over 3 million clients and manage over 7 million domains, Namecheap has become a trustable name in the blogging world today.