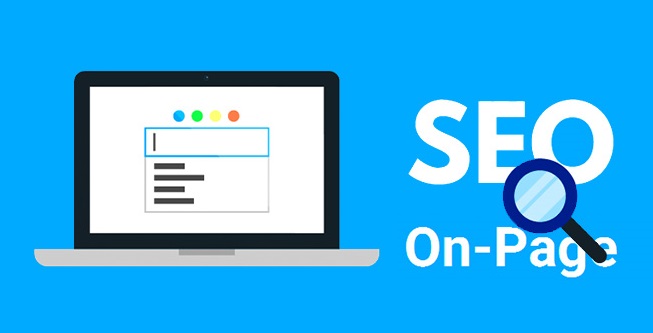 All website owners always want their site to rank on the first page on Google, Bing, and Yahoo but Do you know what we should do to come to the first rank in search engines? If you want to the first rank, it is necessary to doing SEO for every site in a proper way. SEO means Search Engine Optimization. SEO  is two techniques that help to boost the position of the website as well as website traffic. On page SEO technique is always applied to the websites to optimize the search engines. Before getting into the details on which 10 Best on-page SEO techniques to use to boost your site, you know about On Page Seo
What is On page SEO and Their Importance
On-page include factor like technical set-up, the quality of your code, visual content, textual and user-friendliness of your site. On-page SEO elements include the targeted keyword in the content, HTML coding, meta tags, image tags. and all elements that are directly within your control. On page is very important SEO techniques because On-page SEO helps search engines understand your website better. If your content would be relevant to people seeking information about anything that means you get more traffic and more revenue.
Now, we are sharing 10 best ON Page SEO techniques to rank first on google. It is very vital for your website because without on page your site will never rank.
1. Meta Title
The first and most important parts in the on-page SEO is Meta titles. If your meta Title is super relevant and the more attractive then your site optimized well and you get the more people to click. In general sense, the more clicks your post gets, the higher it will rank. You should keep the title length to under 65 characters and always try to make unique. You should try to use the targeted keyword or Keyword phrase in the title at least one time. Always try your targeted keyword keep in stating. Never keep in ending.
2. Post Permalink Structure
Permalink is a postal URL. Post Permalink Structure also play a major role in SEO just like the Meta title. You can also add targeting keywords in Permalink. Always avoid using special characters, symbols, brackets, commas, etc. within the permalink. Removes Extra Words from Post Permalink and Only keep Keywords. The URL of the post can be as short as possible to the URL. There are no shows in the larger permalink search 
3. Meta Tag Description
Meta tags are the most important factor after post titles and permalinks in search engines. If you learn to correct the meta tag, your post will be on the first rank in the search result. because meta tags make the most help to get the Meta keywords to the top page. In Meta Tags Description, you have to write about (post summary) in 160 variables. My opinion is that you can only relate the keywords to the post here. If you need to write user-friendly meta descriptions then you can get a better click thru rate (CTR).
4.Optimize Post Images
Do you know that Image optimization does help a lot in driving traffic from image searches? yes but for this, you can use Keywords in the 'image title' and the 'alt text'. The second reason for doing image optimization is that Google finds it easy to know what your content is about. If you want to image optimize in the proper way then you should follow these steps. (1) Add Alt tags and Titles to images. It gives you the top ranking in the search engine. (2) you should put the necessary photos in this post. If you insert a lot of photos in the blog means you make bad SEO. (3) Make sure you include some targeting keywords when naming your images. (4) you must reduce your image size so that your size is open very fast and you can get more visitors.
5. Add Internal and External Links
Internal and External Links are important for ON Page SEO techniques. You can increase traffic to your site by adding a link to your site's second post. Adding links to other sites can make a good relationship which is great for 100% SEO. By following these ON Page SEO technique will make your website appear more credible and you can get first-page ranking according to your NICHE and boost your website's traffic on Google. Make sure you should external link to your website or blog post with trusted websites because they give do follow tags to your website or blog.
6. Body Tags (H1, H2, H3, etc)
While writing any articles, you should break up your Website or blog content into smaller sections & paragraphs. Body Tags makes content easier for people to read. These sections can be given heading, which is where H1, H2, H3, etc.
H1 tags are reserved for your main page title, with subsequent headings (just like the ones I have used throughout this post) being issued H2, H3, etc. Search Engines use these body tags to determine what is important within your website content. That's why keyword rich headlines are more useful than generic ones. Make sure you write keyword rich headings in the order of priority in H1, H2 and H3 title tags.
7. Increase Your Site  Loading
The Google search engine also checks the loading speed of our site. If your site is fast loading, then Google Search Robot will quickly index your site. If your site speed is slow then Google will ignore your site and index any other site's content. To increase the speed of your website, you can make fast loading themes and templates on your site. You should have at least content shows on the home page of the site. Remember Visitors visit that website or blog which is open in less than 4 seconds. If you want to boost your site speed by using a CDN, compressing images, and using to faster hosting and less use the WordPress plugin.
8. Content Per Post
 Content per post might be affected by On-Page SEO Techniques. Blogger do not believe that if you have 100-200 words in your post, then that search engine can be on the first page on the first page. You should write your blog post minimum 700 to 1000 words for getting a better result on SERP. Means it is said that "length is strength". The best tips to write quality content is to analyze other posts which rank the first page on google of the same keyword and check how many words they have used in their blog post.
9. Always Write Quality Content
Google always want to know that is how the information you have shared in the post you wrote and the information you share in the post that is how many viral on the internet. you know that the quality of your content is always king, so be sure that the content is always free of spelling and grammatical errors. The main benefits of write quality content to engage and keep people on the page. If you're putting low-quality content in your blog and make trick for search engines, you will surely fail and because of this your bounce rate will increase and your rankings will destroy.
10.Responsive theme Design
Responsive theme Design is the last but extremely effective On-Page SEO Techniques that ignored by mostly blogger. Now more important things rolled out by Google that your theme is a mobile-friendly in search results which help to increase the click-through rates of sites. Responsive theme Design making for an easier to navigate, increased site load and more attractive user experience which will only enhance your site's SEO performance.
Now you must have confirmed everything about On-Page SEO techniques. By following them, any person can write Better SEO Friendly Articles on their blog. If you do not understand a subject in this tutorial, you can comment below. There is more information about On-Page SEO techniques, so you can share your thoughts in Comments. 
Thank you.